Located Two Blocks Off of the World-Famous Pismo Beach
We think Pismo Beach is a little mini paradise. From it's exotic sandy dunes along the beach to the rugged and rocky coast of Shell Beach. Pismo Beach offers camping, RV campgrounds, boutique hotels and full service resorts. Pismo Beach is the perfect vacation place for just about any type of visitor wanting a beach experience. Located in the center of it all is of course, Surfside Donuts.
Why Pismo Beach?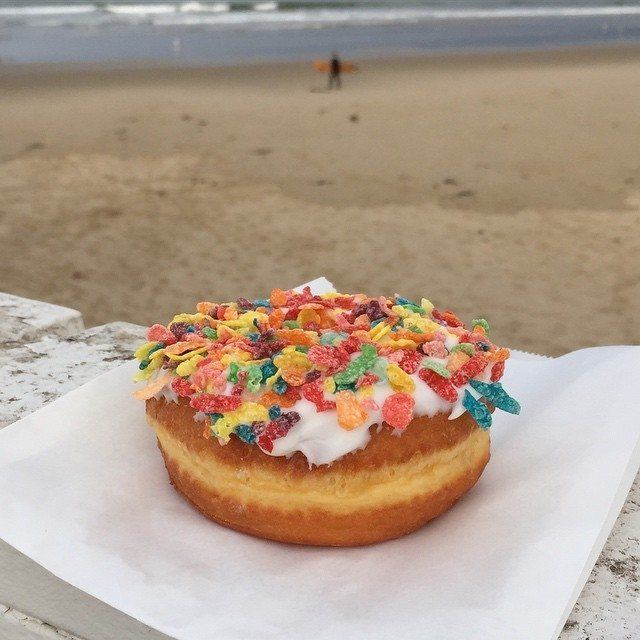 We chose Pismo because of the great beaches and weather while still keeping that small town feel. At Surfside Donuts we combined our three loves; Surfing, donuts and coffee. Pismo Beach is known for foggy mornings in the summer, great waves almost year round and great events like the classic car show every Fathers Day weekend. Having great donuts and coffee with a surf vibe decor has made Surfside Donuts and instant hit with locals and visiting tourists alike. We also LOVE dogs and Pismo Beach is a very dog friendly city. Bring your dog by Surfside Donuts and sit outside with your best friend and we'll make sure you have water and a treat after you take him/her for a run on the beach.